A meeting room with a view
Check the meeting room availability
and book it on the spot
For an instant meeting room status check, see if the room is available or occupied from a distance
If the meeting room is available, book it on the spot using the display next to the meeting room
Manage your reservation, or it's time by changing the meeting status on the meeting room  display
The meeting room display has LED strips along the top and bottom. The strips will change the color according to meeting room occupancy status and will let you indicate whether the meeting room is vacant or occupied from afar.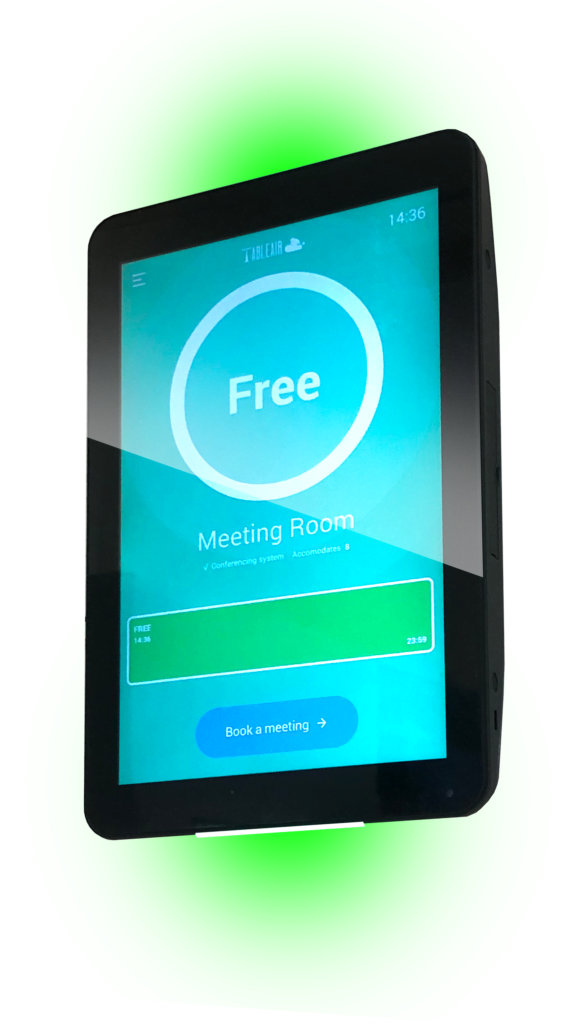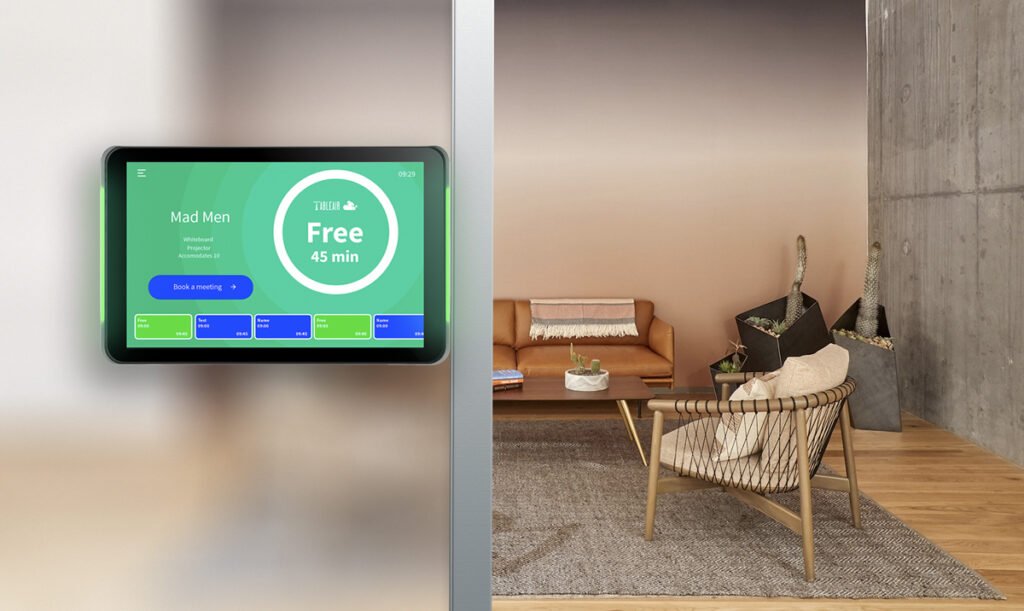 Mount the digital display on the wall next to the meeting room and always have the information at hand. Check the meeting room information, book, or release it whenever you need it.
Glass is no obstacle – the display can be fixed on glass booths easily if there is a metal frame next to the glass edge.
Landscape or Portrait - we've got you covered
Auto-book or auto-release with a meeting room sensor
Utilize your meeting rooms fully – add sensors that will auto-book the room if somebody decides to pop in for a quick ad-hoc meeting. Or it will auto-release it when no one shows up for the meeting.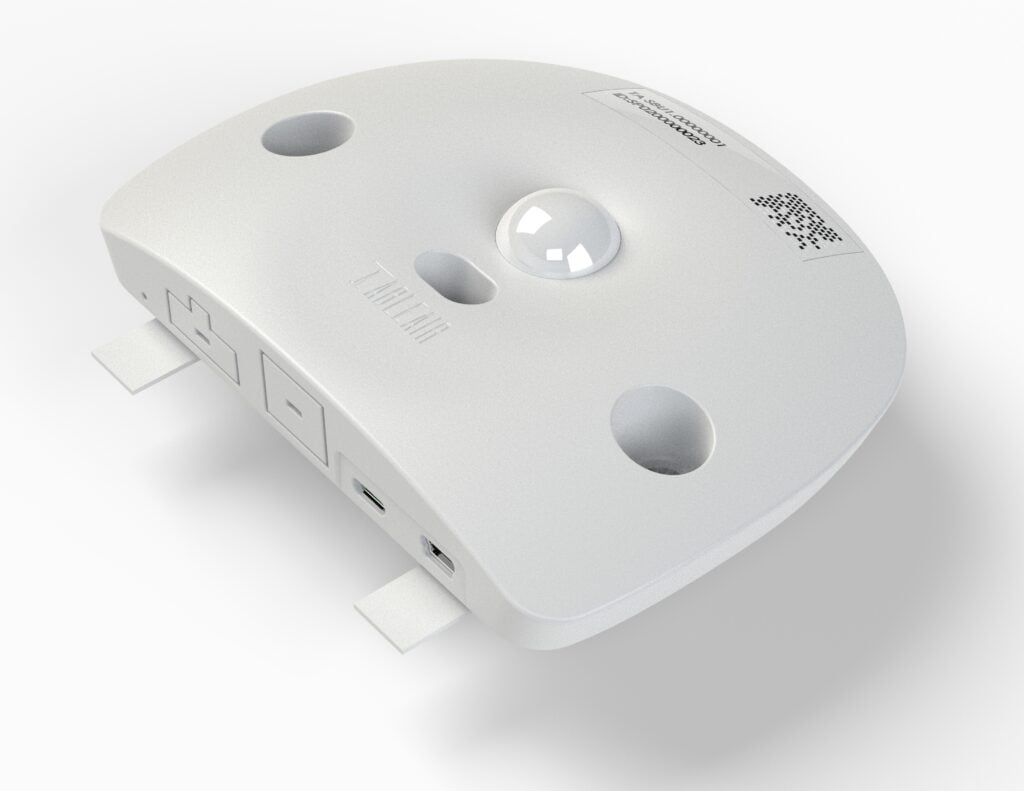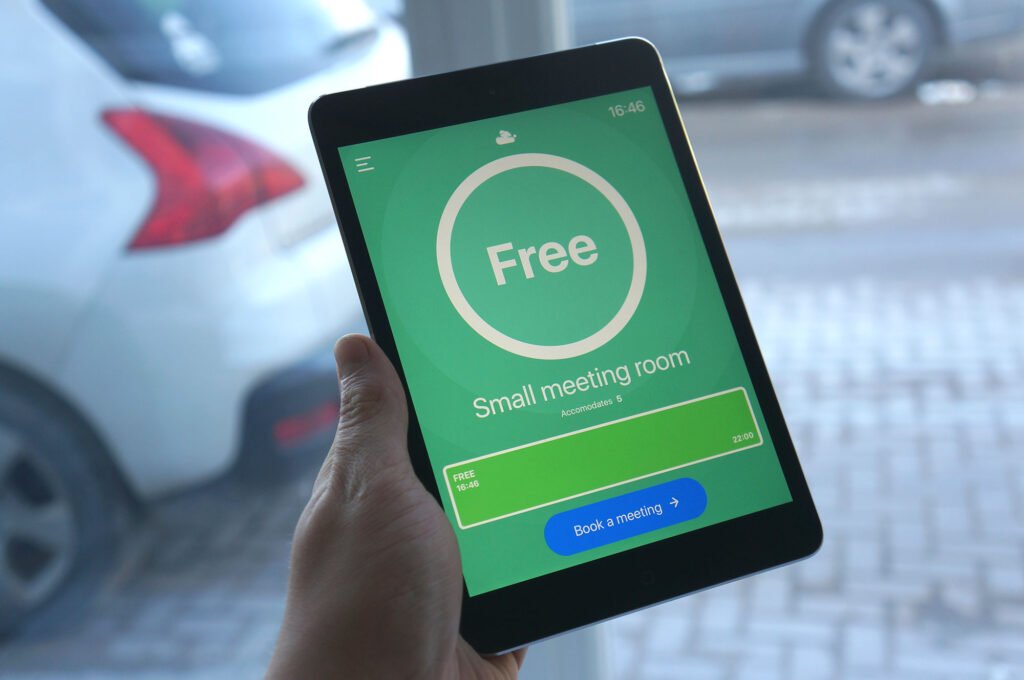 Size: 10""
Width: 261 mm
Height: 167.2 mm
Depth: 29 mm 
Power:
DC12V +/- 5%, 1.5A, PoE=24W 
Connectivity:
WiFi or Ethernet
You will be in good company
Trusted by companies. Loved by users.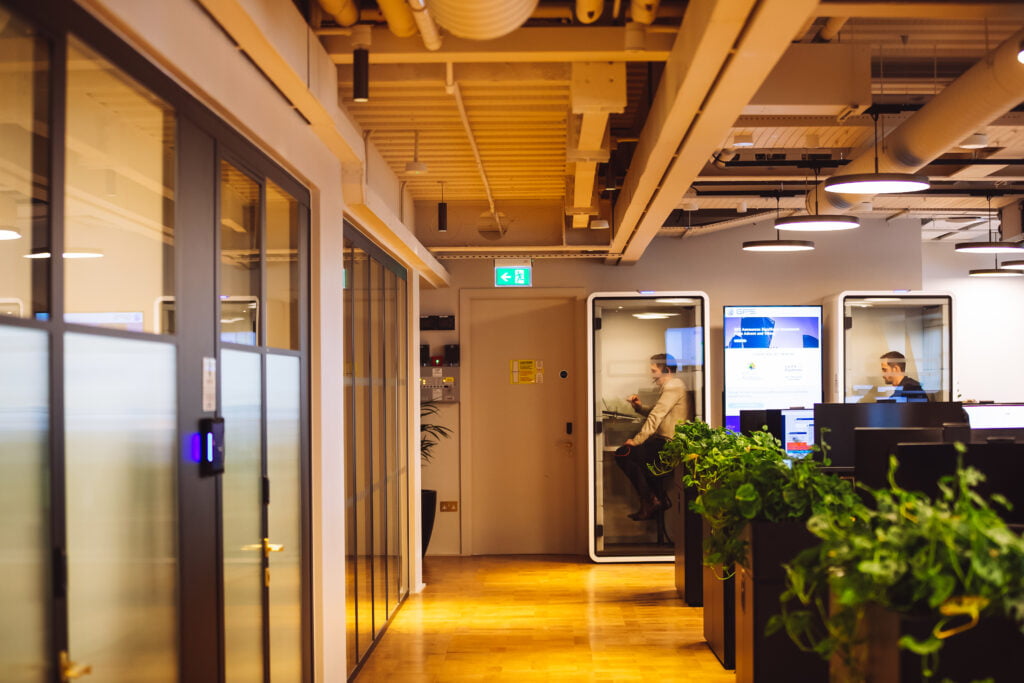 "The effectiveness of the solution in London allowed us to expand the tools to our other global offices with minimum effort. We are working closely with TableAir to utilize the data produced by booking systems to add further value by identifying usage trends and ensuring the HR teams can help ensure we get the most value from our office investments."
Howard Wright
Global Head of IT Operations
at the Thredd