No more meeting interruptions
Meeting room
booking system
Effortlessly manage your meeting room bookings on the spot or online with your Outlook or Google accounts.
Trusted by businesses worldwide
Easily manage your meeting room bookings online
Check the meeting room availability, book it, or release it from your calendar. Find the meeting room with your organization's floor map on your mobile app or web application with our online meeting room booking system.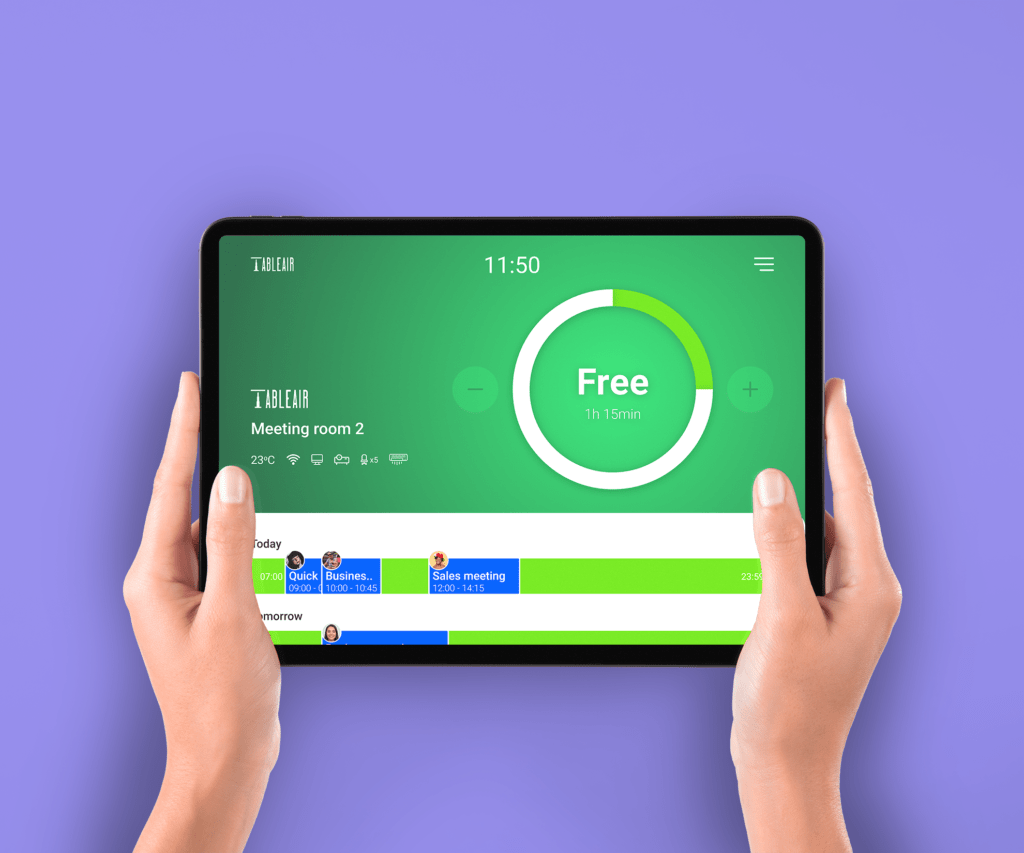 Check availability and book the room on the spot
Mount the tablet next to the meeting room, and you will always see the room availability on the screen. No more meeting interruptions – you can check the meeting time, pre-book a meeting on the spot, or change room availability if the meeting ends earlier.
Auto-book and auto-release meeting rooms with sensors
The meeting room occupancy sensor will auto-release the room when no one shows up for the meeting. The sensor will also trigger an auto-booking if somebody decides to pop in for a quick ad-hoc meeting.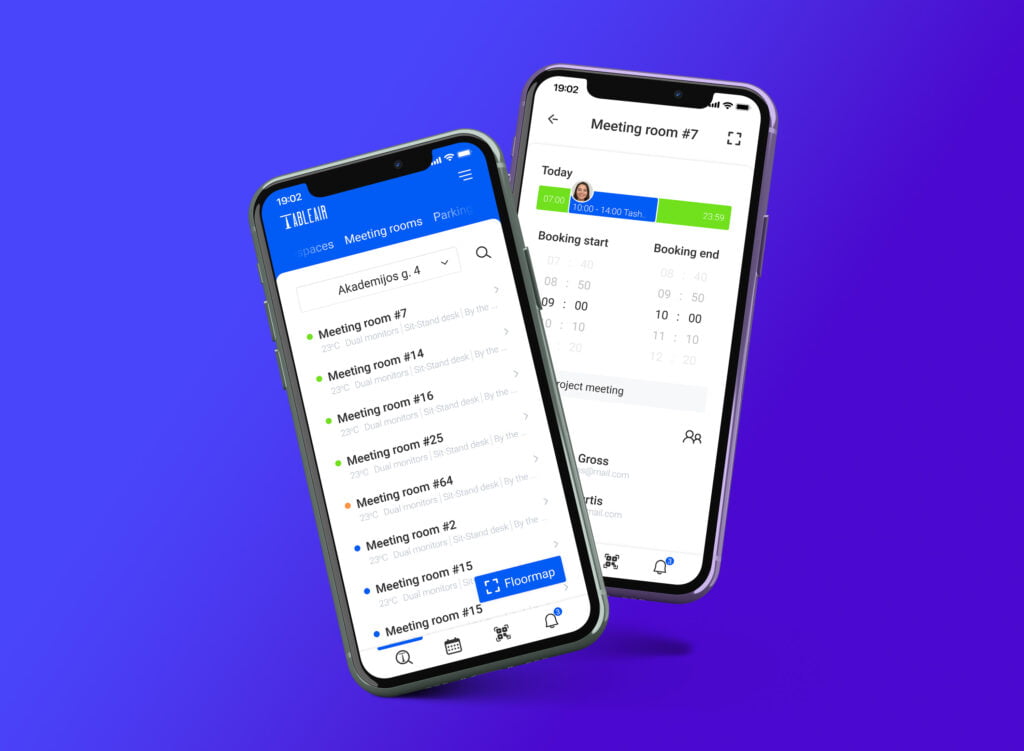 No more meeting interruptions
The meeting room display clearly indicates meeting room availability from afar
Book from calendar, app, or on the spot
Manage your meeting room booking the way you like – either online or on the spot
Utilize, utilize,
utilize!
Meeting room sensors will automatically release the room if no one shows up
Analyze your meeting rooms day to day usage and get valuable insights
You will be in good company
Trusted by companies. Loved by users.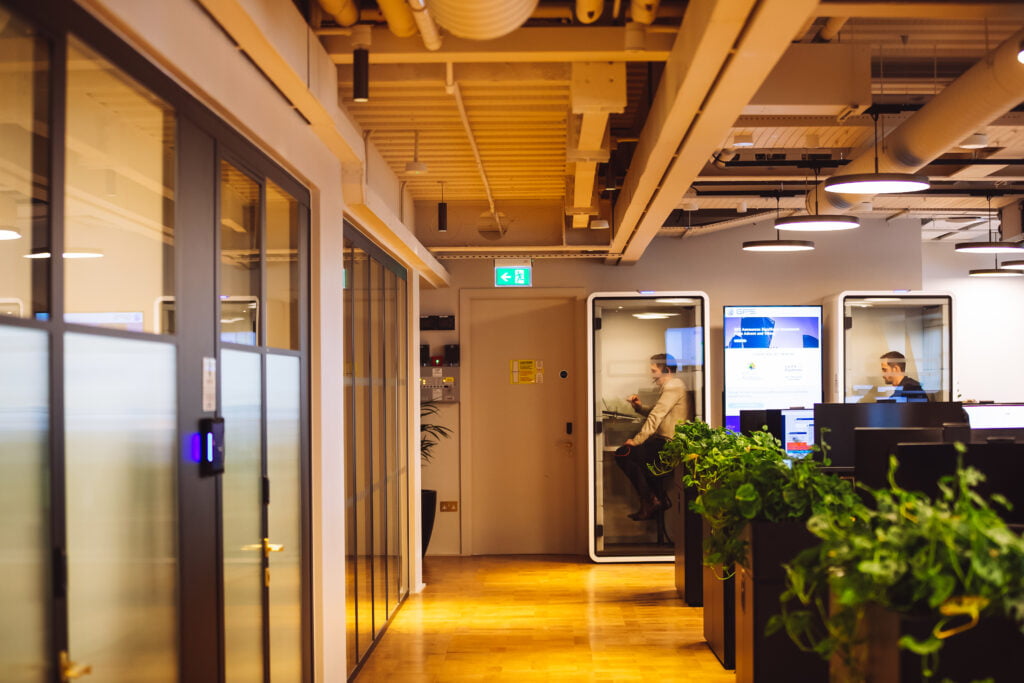 "The effectiveness of the solution in London allowed us to expand the tools to our other global offices with minimum effort. We are working closely with TableAir to utilize the data produced by booking systems to add further value by identifying usage trends and ensuring the HR teams can help ensure we get the most value from our office investments."
Howard Wright
Global Head of IT Operations
at the Thredd
"At Girteka, I'm empowered with flexibility. The office design and solutions let me choose where I work best, whether I need quiet focus or collaborative spaces. It's not just about having a desk; it's about having the right space for every task."
Robertas Nužnych
Customer Care Manager
at Girteka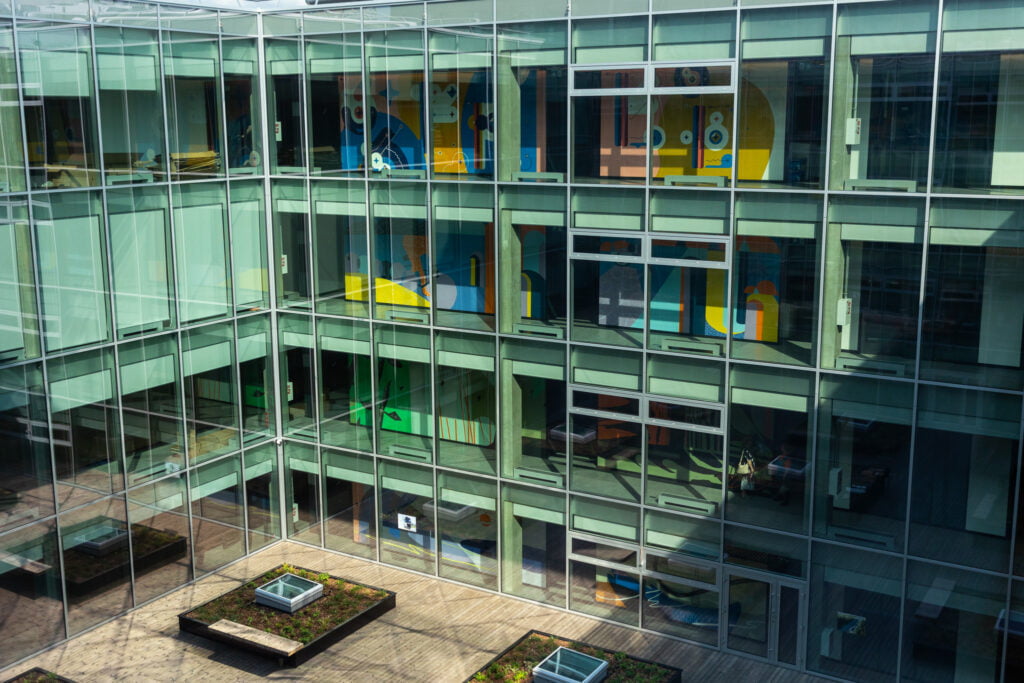 TableAir is more than just meeting room booking