This year TableAir had an opportunity to participate in a well-known exhibition and present our own production with new and exciting features.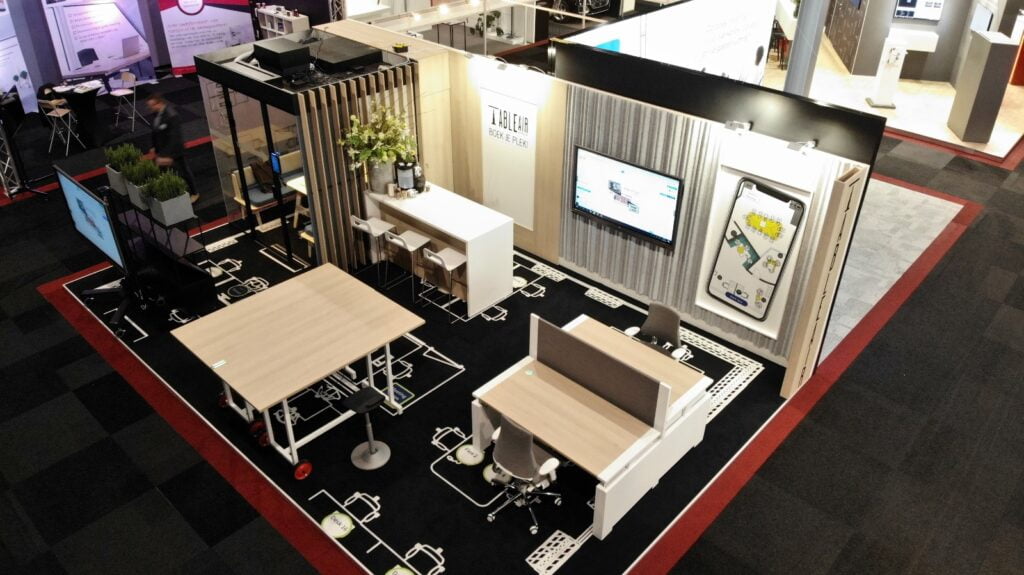 This tradeshow for TableAir was exceptional because we had an opportunity to present the workplace and meeting room reservation system.
Together with other leading companies, TableAir had a chance to showcase technology, which helps companies to save up to 20% on spending on real estate and improve time management together with administrative orders in the office. The stand was decorated with the meeting room, floor plan, tablets, traffic lights, smart buttons, and other technologically advanced office management features.
TableAir introduced everyone to the system, which helps companies to expand the number of employees while maintaining the same number of sq. m. and desks.
In the future, TableAir is planning to attend more exhibitions and will wait for you to visit a stand if constant technology improvement for a workspace has your interest!