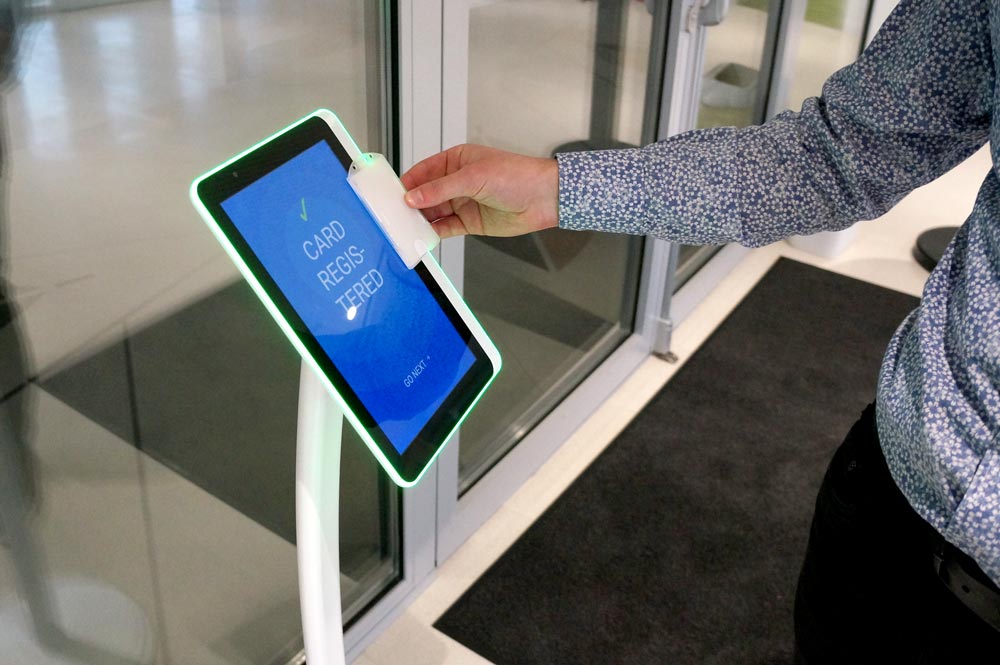 Thousands of happy TableAir users across the globe use the TableAir app, meeting room displays, or a kiosk to manage their bookings. One thing, however, was still missing – guest and visitor management.
Today, we lack it no more. We are proudly introducing a Guest Screen.
When guests are invited to a meeting, they receive an email with meeting details. In that case, they arrive at a building and enter their unique 4-digit PIN – the host of the meeting receives an instant email notification that the guest has arrived. Suppose your team administrator decides to enable Guest Screen (working on the same Phillips display like meeting rooms). Simple and effective.
And as usual, we have some perks for our clients who wish to remain a user of only meeting room bookings; from now on, when making a meeting room booking, you will be able to invite people from outside the organization. The guest does not have to be a member of TableAir Cloud, but they still can get invited to a meeting room booking.
The standard way of using the system is with a tablet standing on a holder or a monitor arm, but the screen can also be attached to a wall if that suits your design requirements better.