To represent TableAir solutions in the Bulgarian market, an agreement was signed between SoftwareONE Bulgaria and TableAir, Lithuania. We are happy to make a new partnership with an established partner like SoftwareONE Bulgaria.
SoftwareONE is a leading global provider of end-to-end software and cloud technology solutions. An IP and technology-driven services portfolio enables companies to develop and implement their commercial, technology, and digital transformation strategies holistically. This is achieved by modernizing applications and migrating critical workloads to public clouds while simultaneously managing and optimizing the related software, cloud assets, and licenses.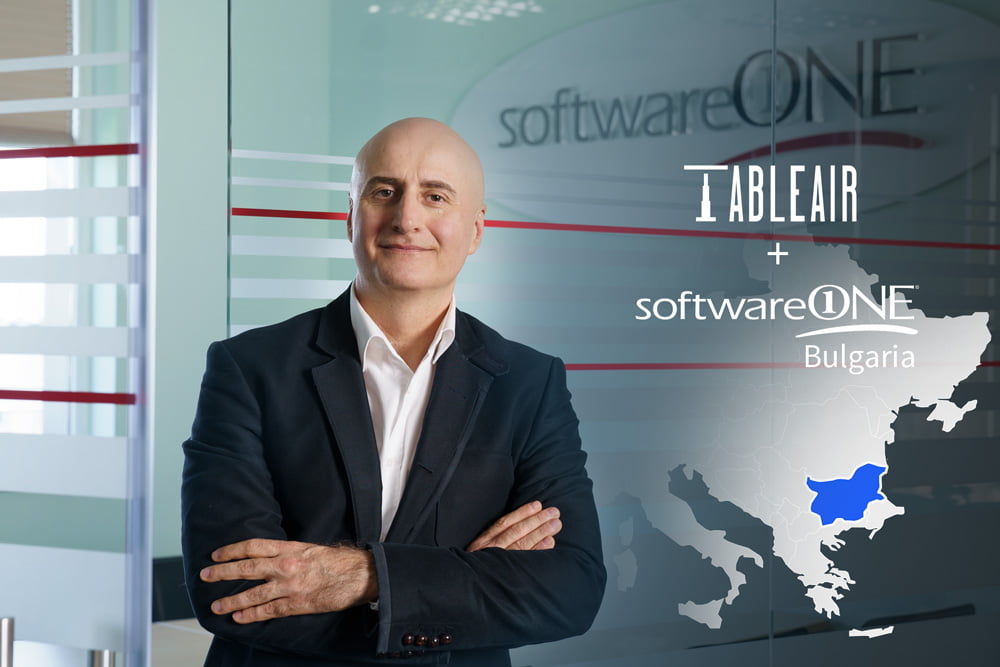 What is the current situation of work organizations in Bulgarian companies? Do employees work remotely or in the office? Could you share your market insights on how this work style will change in the near future in Bulgaria?
Currently, the market here is no different than in any other country – due to COVID restrictions, the part of the workforce that can work from home is choosing that option. However, a very noticeable trend is that customers are planning to return to the office with the relaxation of the lock-downs and progress in vaccine rollouts nationwide. We are seeing more and more companies return to the office under flexible schemes. The most commonly applied rule appears to be the 3-2-2, with more and more clients choosing some kind of flexible office arrangement for their employees while also trying to cut down on fixed costs for office space and utilities.
How do you think TableAir solutions could help Bulgarian businesses? What is the demand for smart workplace solutions?
We are seeing the vast majority of clients turning to redesigning office space and applying electronic tools to optimize traffic of people and resources to reach a sustainable and pleasant working environment that also offers smart flexibility. We believe that the TableAir hotdesking app allows clients to optimize the utilization of all office resources while providing an effective time and place management solution that is also fun to use. Of specific interest here is the possibility of integrating the software with a range of useful office hardware that allows smart positioning, effective bookings with visual confirmation, and useful metrics to support analyses and further optimization.
What are the expectations of SoftwareONE Bulgaria and TableAir collaboration?
TableAir represents a mature all-in-one solution that has been brought to market at what we believe is the right time. We are impressed with the abundance of features and flexibility already embedded in the application and, at the same time, cannot help but admire the ambitious future goals of the development team. We are seeing a surge in demand for office place management software as businesses tend to shun existing office arrangements and welcome the future open workplace environment that will require the modern tools to go with it.
The TableAir team is looking forward to collaborating with the new partner and Bulgarian enterprises. We hope that this partnership will create synergies between the local market reach and the customers' commitment to TableAir products.