An agreement was reached between ASSMANN Büromöbel GmbH & Co. KG and TableAir to represent TableAir solutions in the German market. We are happy to make a long-term partnership with a reliable partner like ASSMANN. Starting in 1939 as village joinery in Melle, today, ASSMANN is one of the market leaders in the office furniture industry. The family-owned company consistently relies on the ASSMANN principle of "GOOD WORK".
In addition to the highest product quality and reliability, the focus is primarily on people and sustainable action. The product range extends from ergonomic individual and group workstations, acoustically effective lounge furniture, seating, and furnishing solutions for reception and seminar areas to innovative storage space and shelving systems for modern and flexible working environments.
"The TableAir team is very excited to finally announce the long-awaited partnership with industry-leading ASSMANN BÜROMÖBEL. We strongly believe a combination of our product integration will have a strong positive impact on user experience and will enrich Assmann and TableAir products offering", – says Lukas Lukoševičius, CEO TableAir.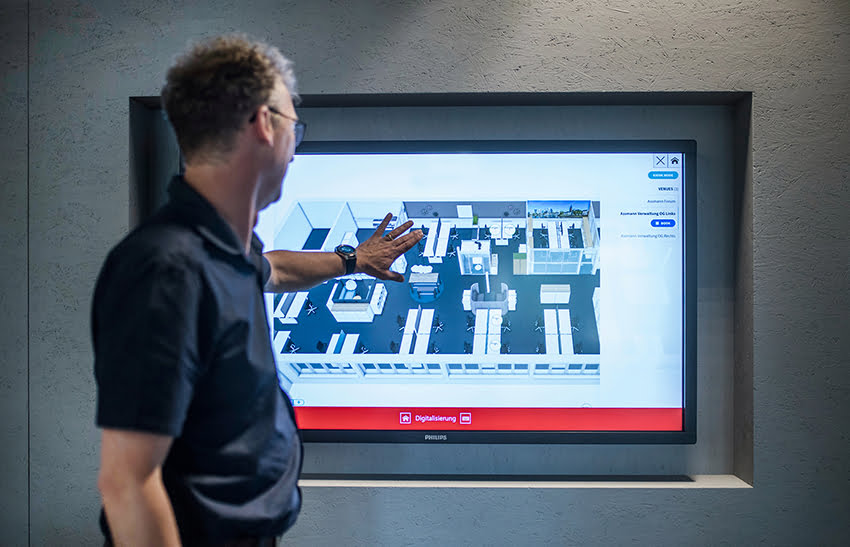 In summer 2020, ASSMANN opened a revamped showroom in Melle, where TableAir's system of workplace booking is integrated. Spread over 900 square meters, the newly designed ASSMANN Forum presents the immense diversity of modern working environments. From "Flexible Office" and "Open Space" to "Healthy Office" and "Collaborative Work" – innovative solutions for varied office organization strategies can be experienced live. Even smart office trends are vividly presented because smart office solutions open up totally new options in our day-to-day working lives. No matter whether they involve intelligent, pre-set office workplaces or sensor-supported programming systems – work is becoming ever more flexible in terms of space and time.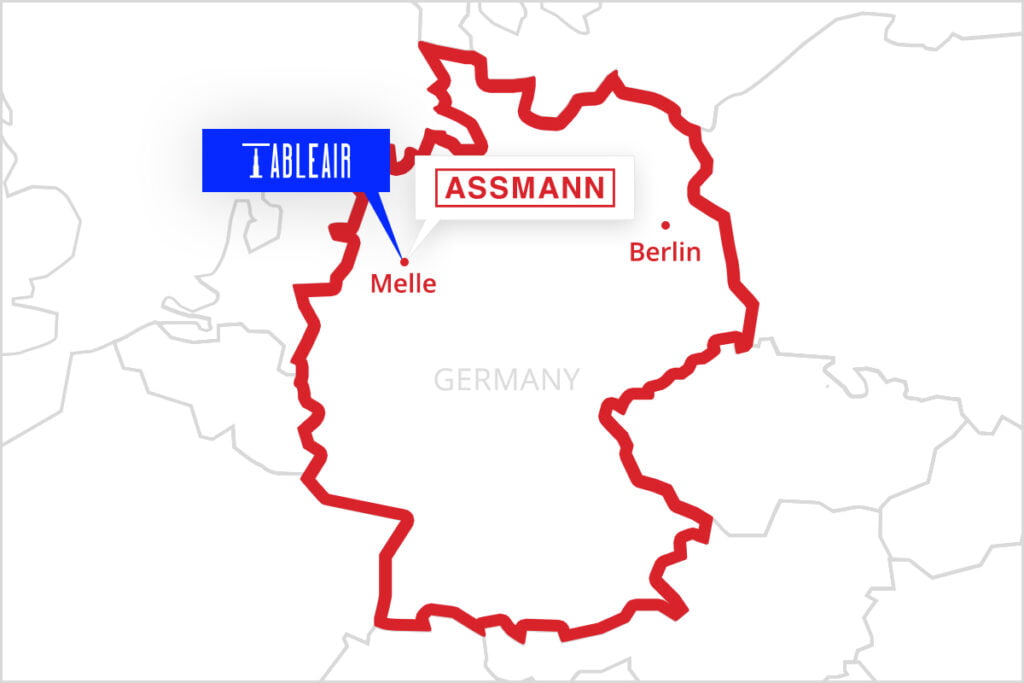 By integrating the TableAir system, the showroom visitors can have a live experience of how TableAir's solution works in the real office environment.
"We want the Forum to be a lively place for interaction and inspiration, for sharing knowledge and ideas", explains Managing Partner Dirk Assmann. "Our retail partners and customers should sense that ASSMANN has long since become far more than just a manufacturer of office furniture systems. We craft and develop furniture and furnishing concepts for modern ways of working, shaping their layout with our expert consulting and planning, in addition to our wide range of additional services."