In less than two months, the leading international trade fair ORGATEC 2022 for the modern working world will open its doors. From 25 to 29 October, international trade visitors will find 120,000 square meters of exhibition space bursting with inspiring ideas and innovations for tomorrow's office.
The impact of the pandemic and the digital transformation have further accelerated the unshackling of work from fixed places and times. Tomorrow's office can be anywhere. The future belongs to flexible knowledge workers who work creatively and independently – and it belongs to a work culture that is based more so than ever before on cooperation, motivation, and trust in the spirit of partnership.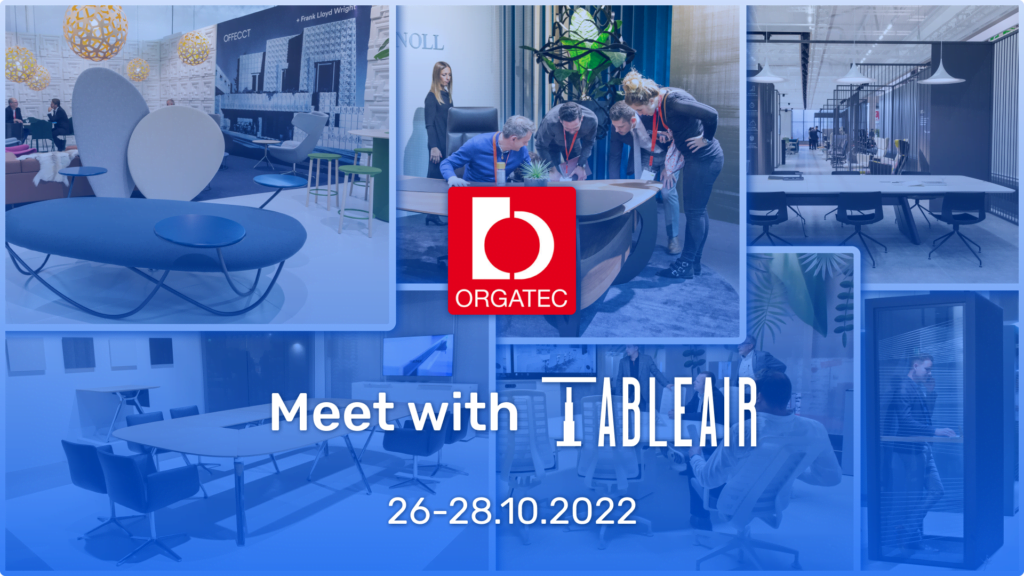 ORGATEC 2022 will again emphasize networking, personal encounters, and the kind of matchmaking that is vital for a successful business. TableAir will also be attending the trade fair, and we are inviting you to meet and discuss your needs and our latest technology.