We are happy to announce that TableAir will attend the Integrated Systems Europe exhibition (ISE 2023), which will be held on 31 January – 03 February 2023 in Barcelona. ISE 2023 is the world's leading AV and systems integration technology show, with four days of inspiring conferences and events.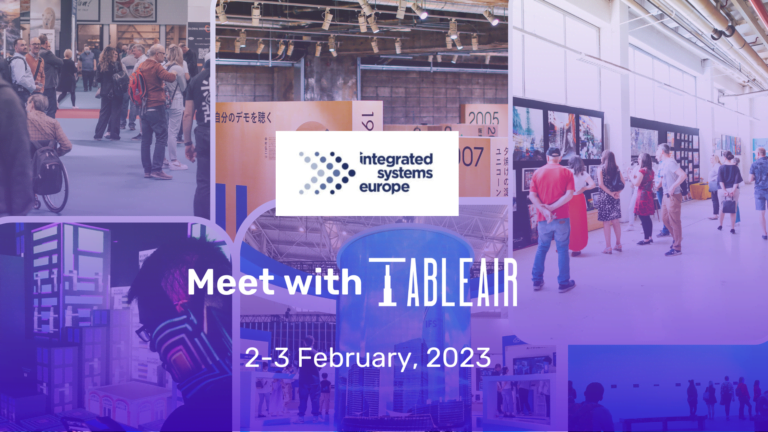 Integrated Systems Europe 2023 is planning to have more than 830 exhibitors and 90,000 visitors from over 150 countries during the 4-day show. The exhibition attracts attendees from the AV channel, end users or purchasers of AV solutions and products, creative agencies, meeting/event planners, and others. During this exhibition, many new and existing customers and suppliers come together to learn, collaborate, and do business.
ISE 2023 encourages discovering the latest innovations and technologies, exploring new trends, and meeting with a wide range of contacts. TableAir will also be attending the trade fair, and we are inviting you to meet and discuss your needs and our latest technology. 
We will be visiting ISE 2023 on 2-3 of February. Feel free to get in contact if you'd like to set a meeting with Giedrius on LinkedIn or via email at giedrius@tableair.com