We are happy to announce the latest news – we signed an agreement with our new partner RT Smart Data to represent our products in Ireland and the UK. RT Smart Data is the trading name for Actus Investments Limited, which currently has offices in Carlow, Dublin (Ireland), and London (UK).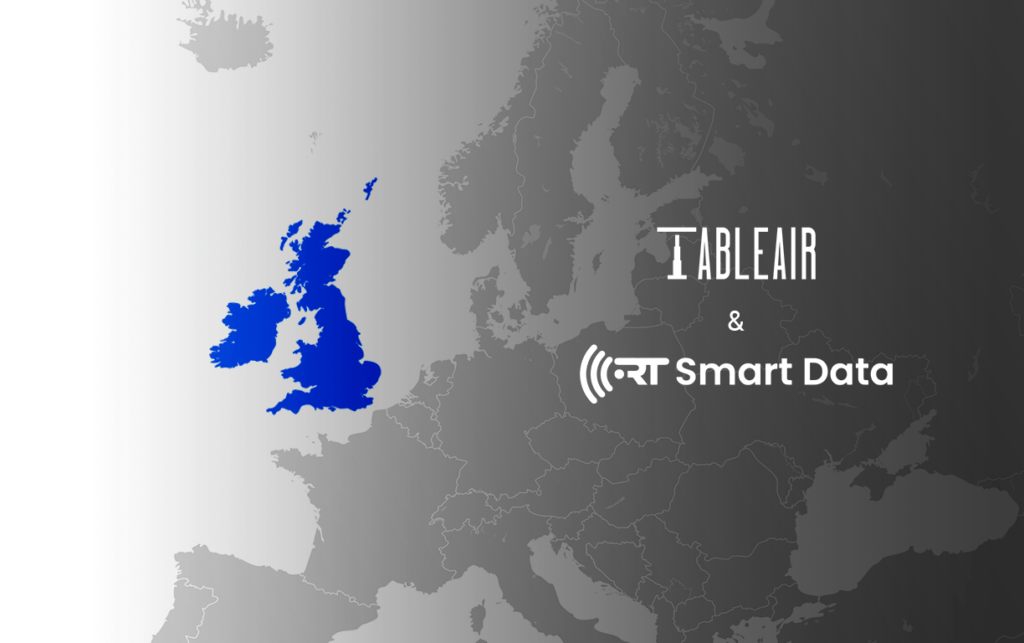 RT Smart Data for Smart and Healthy Workspaces​
Our new partner RT Smart Data uses the latest blue-chip sensor technology to provide Smart and Healthy workspaces for its clients. Its indoor air-monitoring end-to-end solution is an easy-to-install option for offices, schools, hospitality settings, and other environments. The air monitoring solution can track CO2 levels, temperature, humidity, VOCs, indoor light levels, and air pressure. It is a low-cost, zero-maintenance, and wire-free technology with intuitive user interfaces, configurable alerts, and historical and real-time data display. RT Smart Data's smart sensor technology enables business owners to identify issues, plan corrective action and save time and money by pinpointing those issues before they become problems. This helps clients optimize scarce resources and consequentially save costs.
All-In-One Solution for Offices
Our partnership means we can offer an all-in-one solution for smart workspaces: from online workspace reservations to air quality and other smart sensor monitoring. Intelligent real-time sensors allow offices to become healthy and productive workplaces. Employees can book a table, a meeting room, or a parking space using the TableAir system, and RT Smart Data's technology can help ensure a smart and virus-free working environment. Therefore, returning to office work can become a secure and safe prospect for all businesses.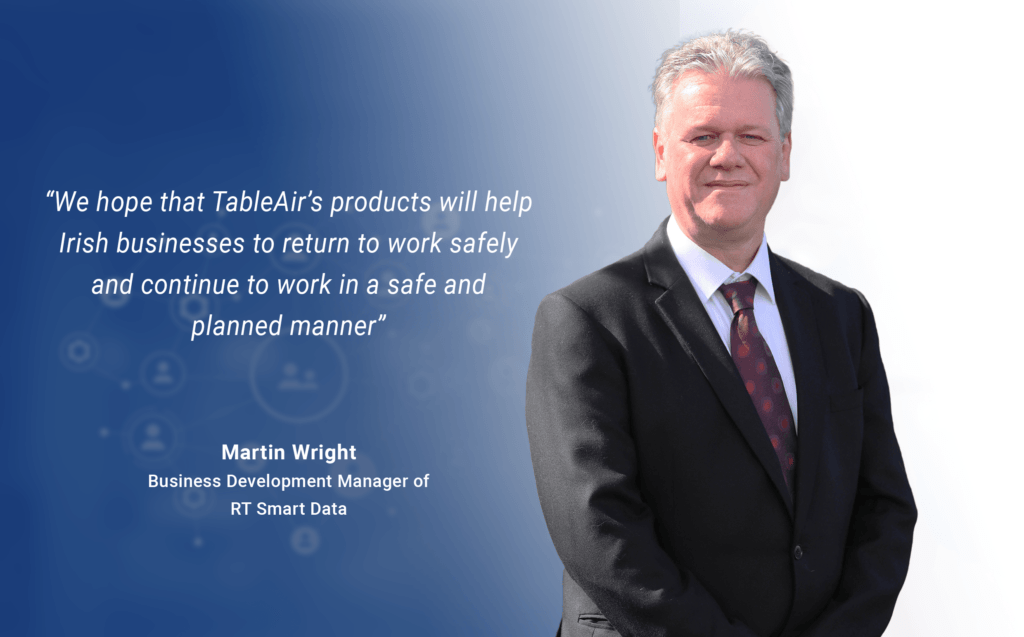 "Currently, in Ireland, our economy is slowly re-opening under a phased Government plan, with employees scheduled to return to their offices in September of this year. 
We hope that TableAir's products will help Irish businesses to return to work safely and continue to work in a safe and planned manner. This can be done by allocating desk, office, and parking spaces in a structured way as we move out of the pandemic and return to normal work practices.
RT Smart Data's business is Smart & Healthy Workspaces, so structured resource allocation in an office environment is an integral part of what we hope to offer our clients. We are confident that we can successfully integrate our technologies to provide an overall solution to clients. We believe we have the software and hardware expertise to do this, and we look forward to working closely with TableAir to achieve a comprehensive solution.
RT Smart Data is delighted to have signed a partnership agreement with the leading resource booking company TableAir for the UK and Irish Markets. Our Team has been exceptionally impressed with the solution after rigorous testing and greatly looks forward to introducing the suite of products to our existing and future client base in these markets."