Remote work booking solution
Transition
to flexible work
Re-shape your office into a flexible
and transparent workplace
Show your availability and location, whether you work remotely or in the office, and become a transparent office.
Check if your teammates are working remotely or on-site whenever you need to find a colleague.
Need to go to the office for an unexpected meeting? Book a desk or meeting room online in a few seconds.
All in one – manage desk, meeting room, parking, and remote work bookings. No additional systems needed.
Use the remote work bookings solutions to indicate your working status. Find an available remote workspace on the website or app, select the time you will be working remotely and book it. Now your colleagues will know when and how you are working.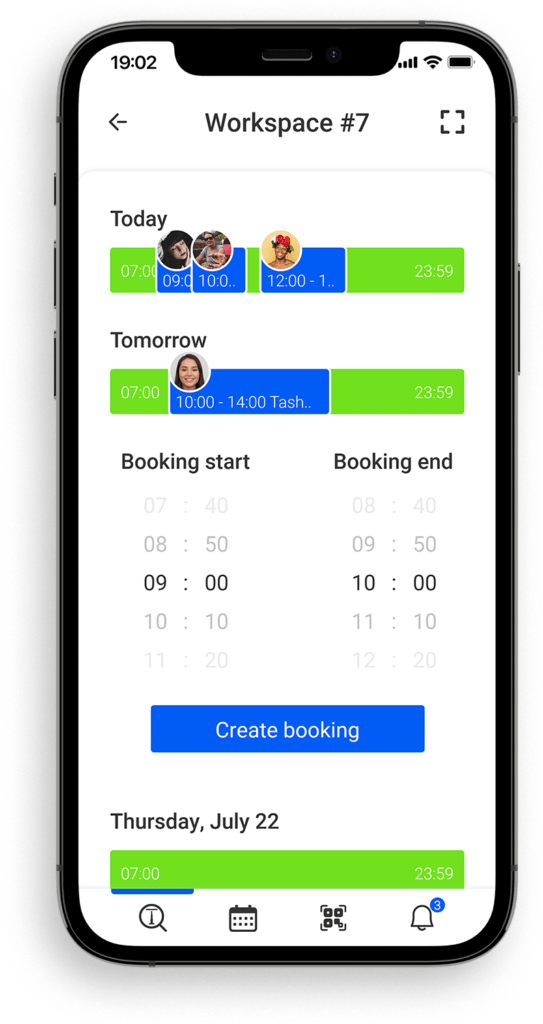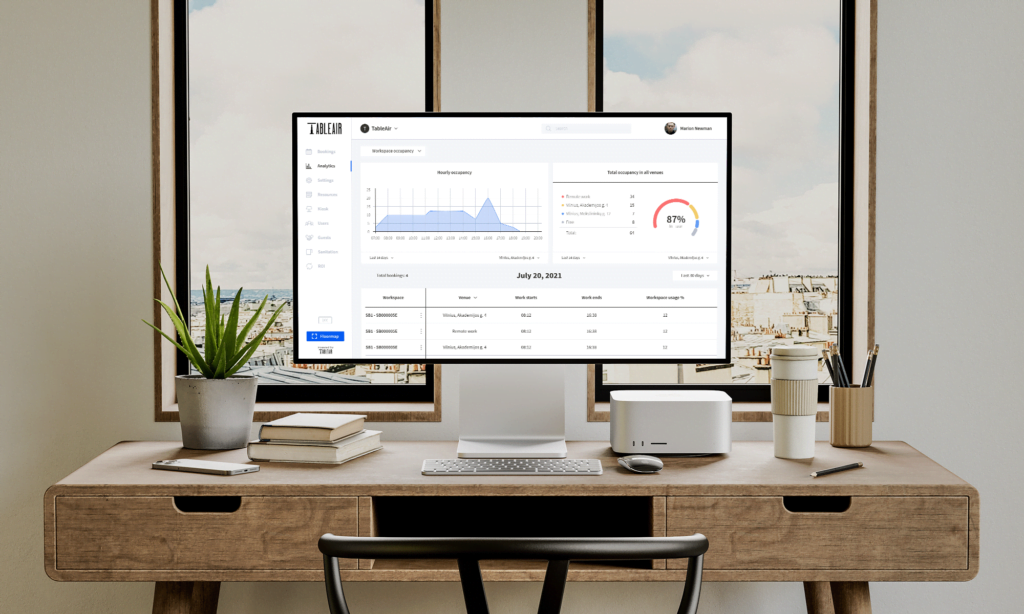 Analyze remote work and office desk bookings to better understand your employees' work model patterns, needs, and working arrangements.
Use the data to increase workspace utilization, reduce office costs, or facilitate new office layout decisions.
You will be in good company
Trusted by companies. Loved by users.
"TableAir has enhanced our existing flexible working processes with staff able to reserve a desk in any office globally or, in fact, book a desk in a Remote Office when they intend to work from home. This gives the whole team visibility of where others are at any given time when they need them and allows us to assess how the flexible working scheme is being utilized by staff."
Richard Andrews
Head of IT
at the chapmanbdsp